SYDNEY: JAN – APR 2023

WHITSUNDAYS: JUL – OCT 2023

SYDNEY: NOV 23 – APR 2024

Redefining Luxury Yachting in Australia

---
Vessel Length
31.5m / 103ft
Hourly Rates
$3,000 – $3,800 /hr
Guest Capacity
Events: 100 / Overnight: 12
---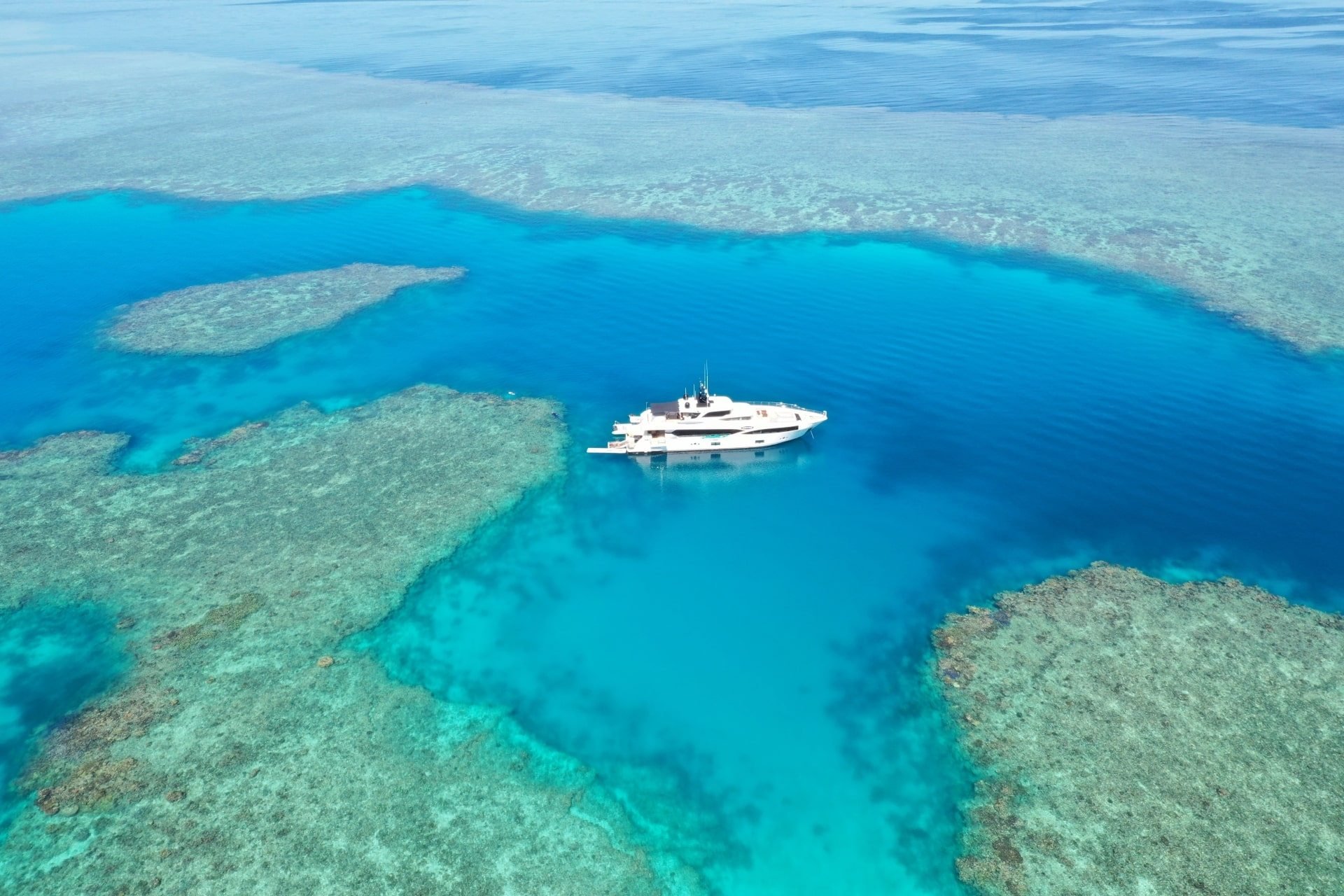 Winter in the Whitsundays?
Escape winter and soak up the sun in the Whitsundays onboard Oneworld.
Experience the magical Whitsundays with our all-inclusive overnight packages in unparalleled luxury aboard the premier superyacht Oneworld.
Whitsunday Dreaming
JULY – OCT 2023
For up to 12 guests overnight
Packages start at $1,780 pp/night*
*Based on 10 guests over a 7 night stay
---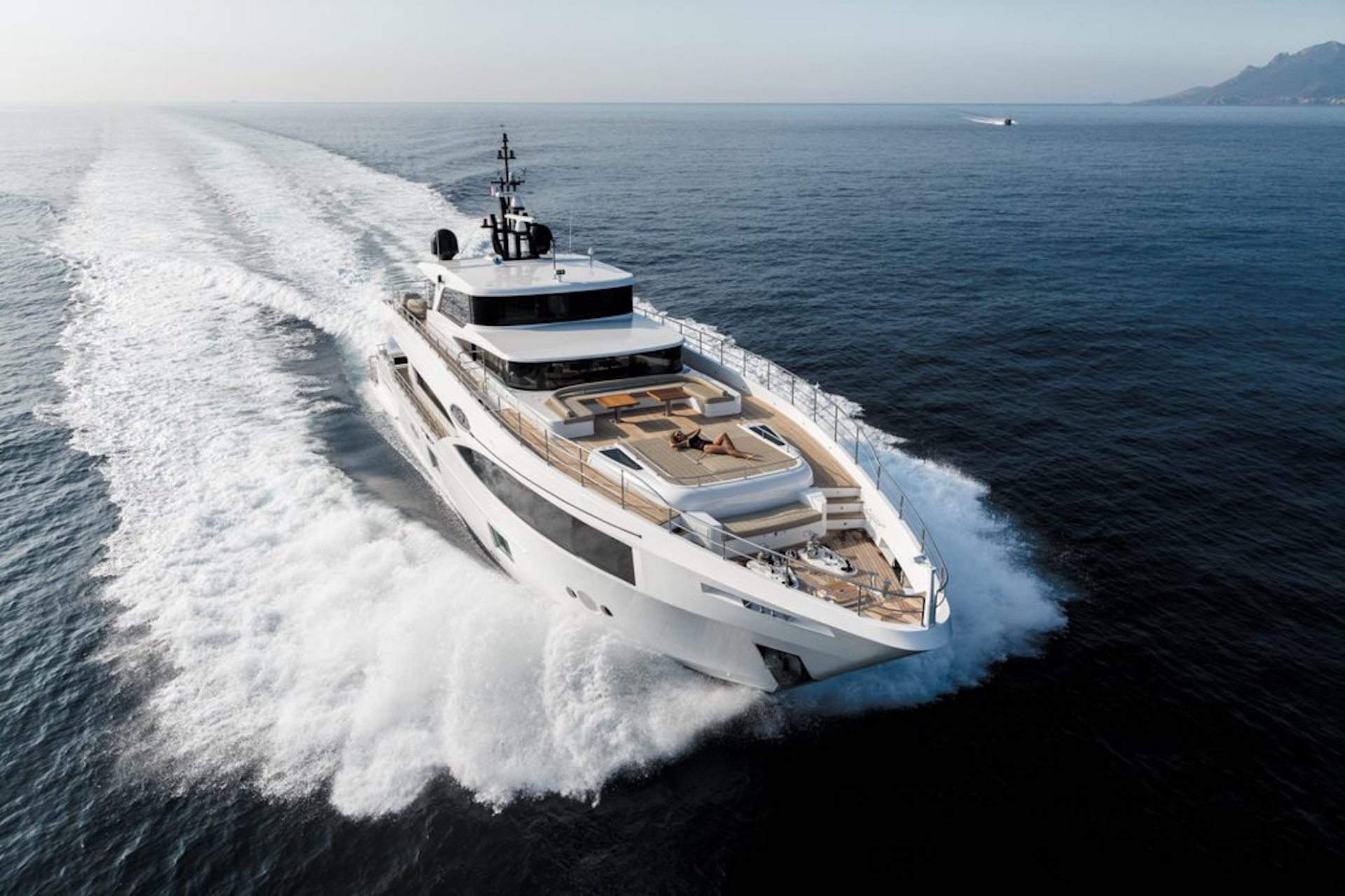 Sailing into Sydney Harbour in 2018, Oneworld has brought with her a new level of luxury to the Australian yacht charter market.
A stylishly-appointed 32m superyacht with three spacious decks and modern interiors, Oneworld caters for up to 100 guests for private and corporate events, and up to 12 guests for luxury overnight stays.
Host a unique corporate event, tie the knot in style or experience complete freedom and relaxation on an overnight escape.
Slip quickly into VIP guest mode from the moment you book with us, and allow Oneworld's professional internationally-trained crew to provide you with an unforgettable world-class superyacht experience.
---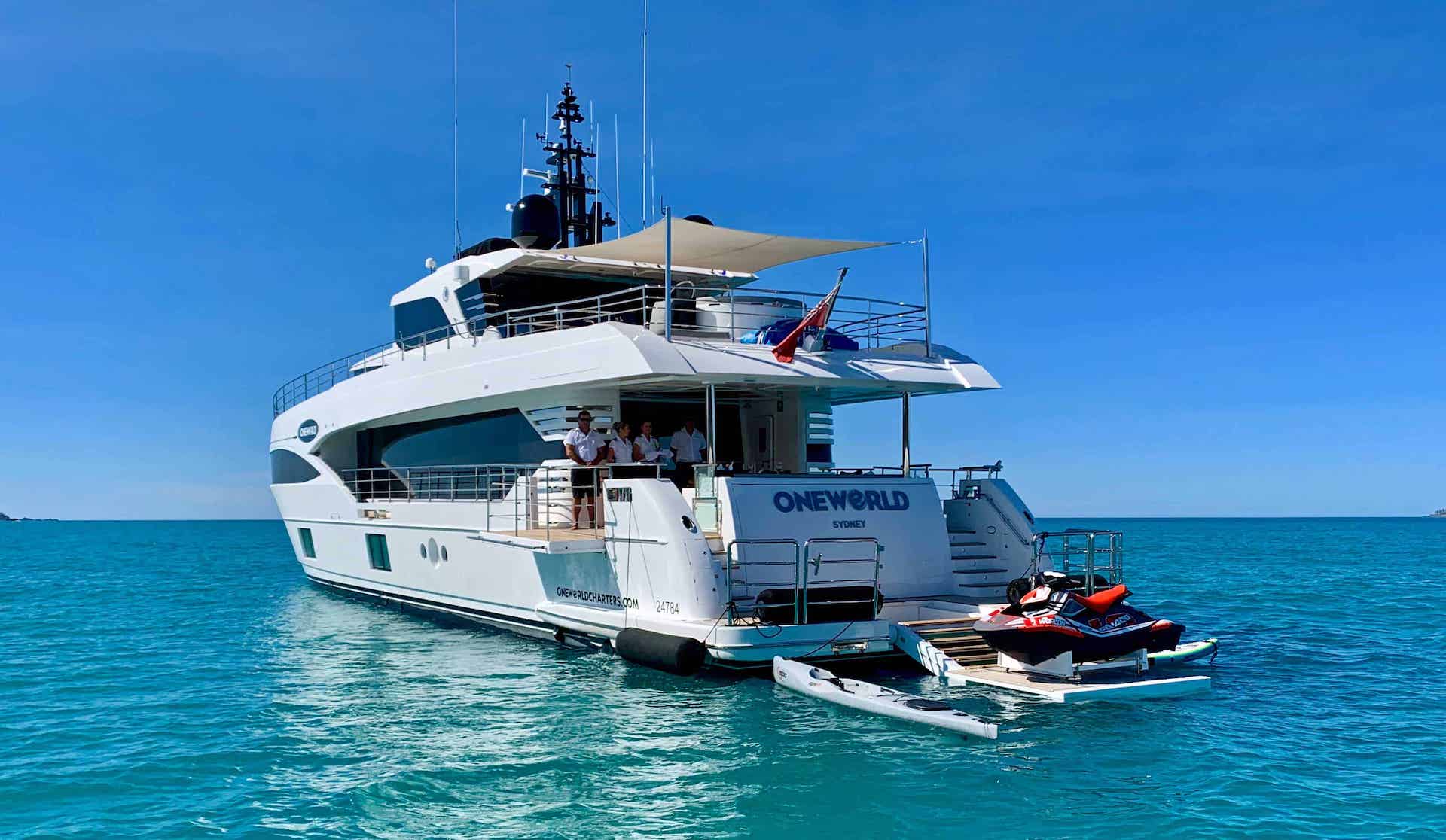 Overnight Escapes
Explore our brand new all-inclusive packages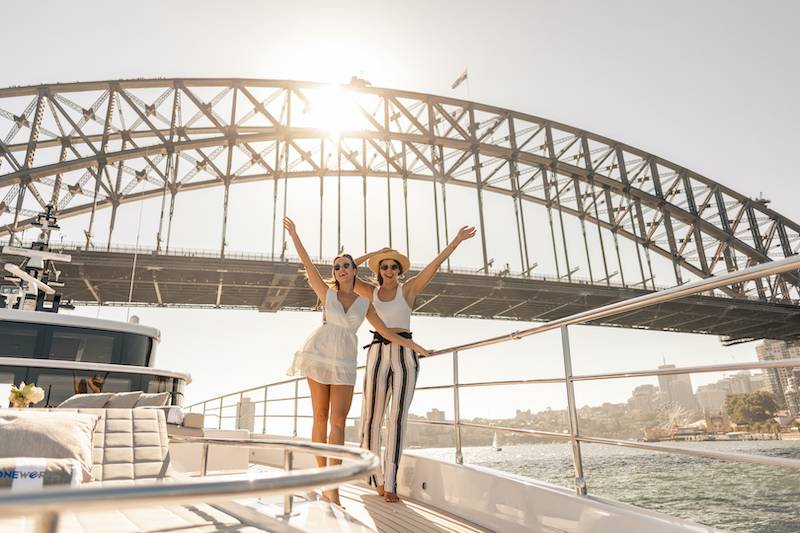 Events
Host an unforgettable event onboard Oneworld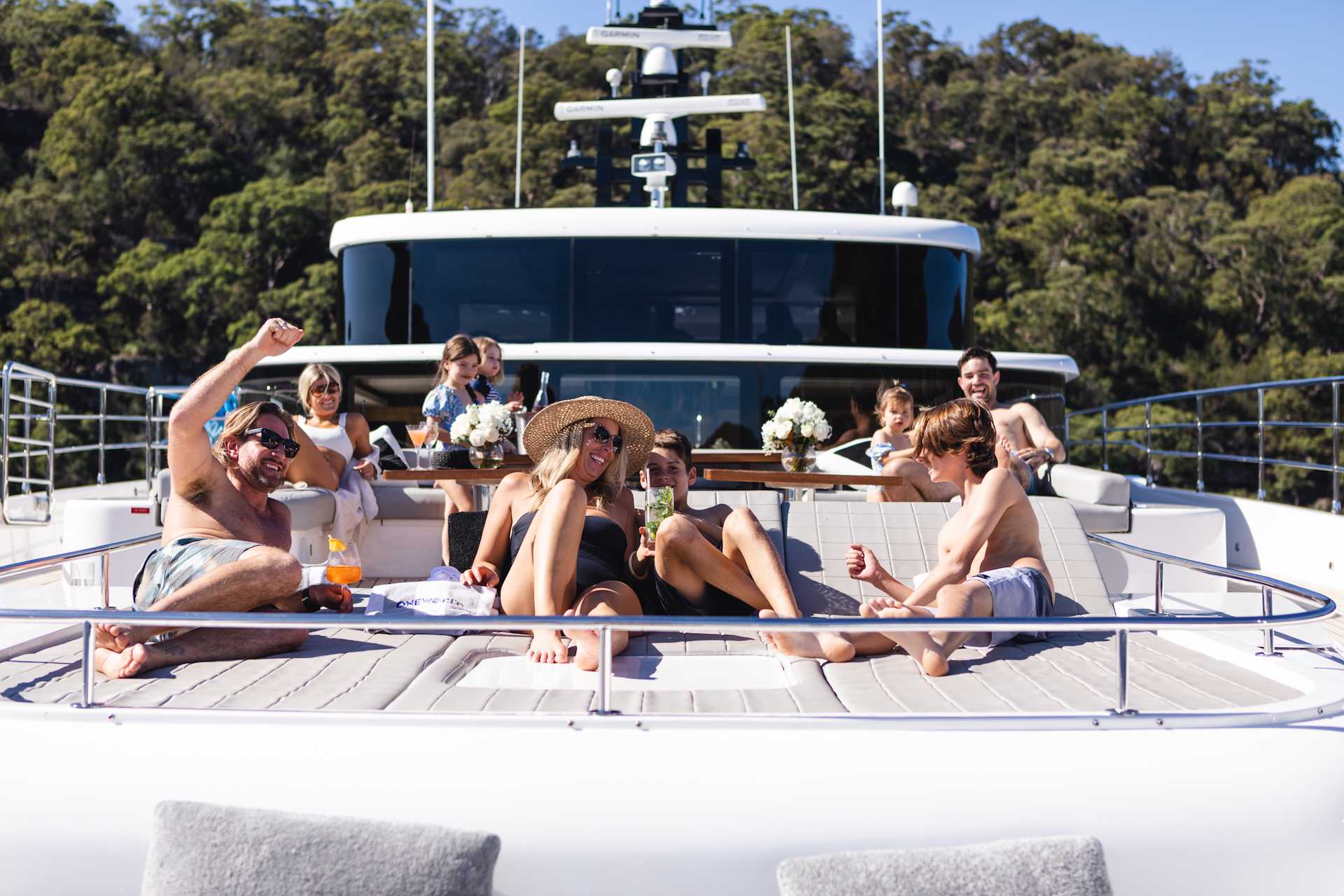 Charter Rates
View our hourly, overnight & weekly seasonal rates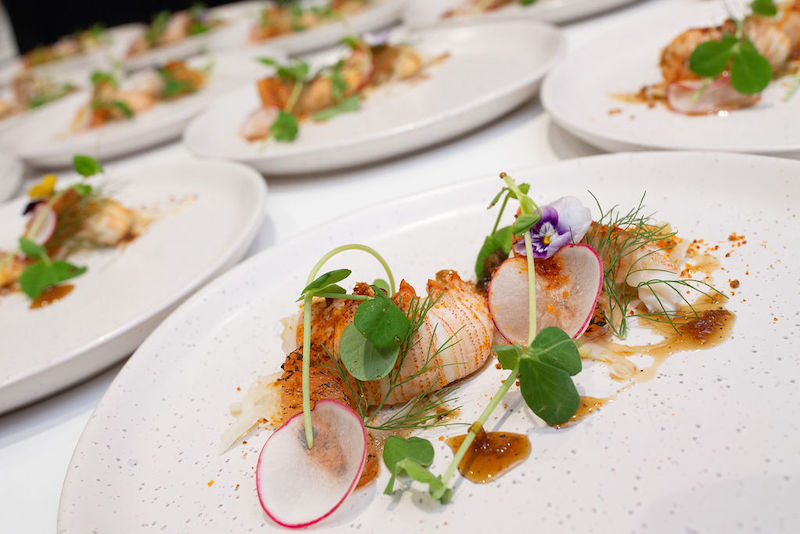 Catering Packages
Our range of catering packages to suit any taste
Specifications
Oneworld's Technical Specifications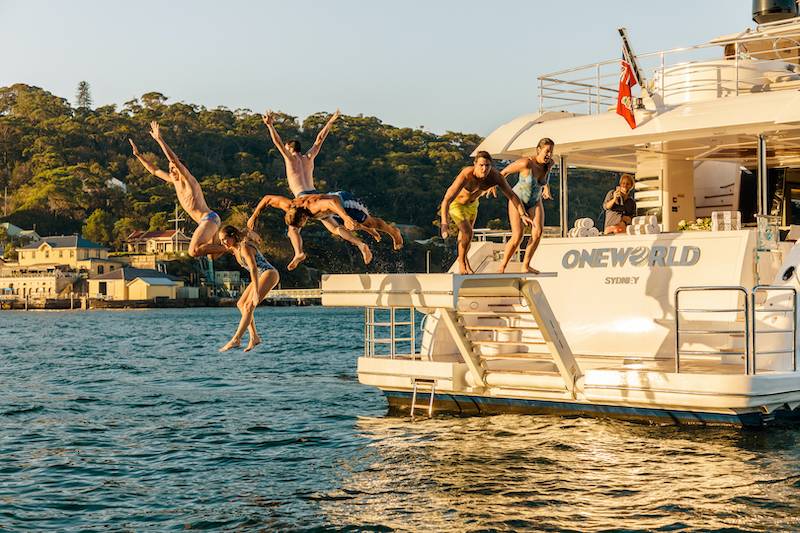 "The ocean stirs the heart, inspires the imagination and brings eternal joy to the soul"

– ROBERT WYLAND –