Food & Beverage Packages

---
On board Oneworld we want to do all the hard work for you.
Organising food and beverage for events can be stressful and time consuming but with our delicious range of Canape, Buffet and Fine Dining options this important aspect of any event is made easy.
All catering packages will cater for any dietary requirements just let us know if you have any allergies or intolerances and it will be taken care of.
Oneworld's beverage packages make drinks service on board quick and efficient. Our on board wait staff are trained at providing the highest level of service for you and your clients simply relax and let us come to you.
---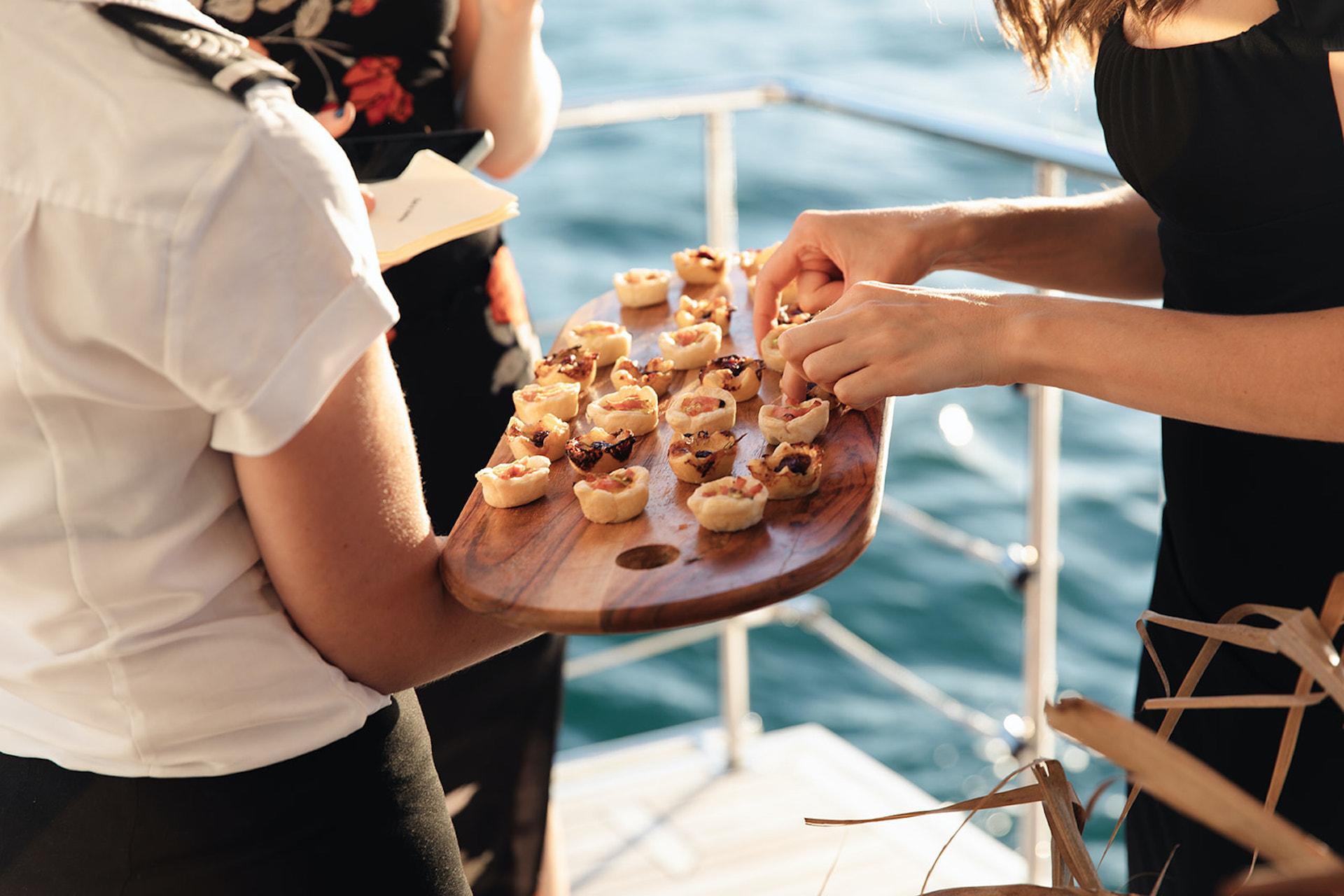 Catering Packages
See our full range of Canape, Buffet and sample fine dining menus
Prices start from $85 per person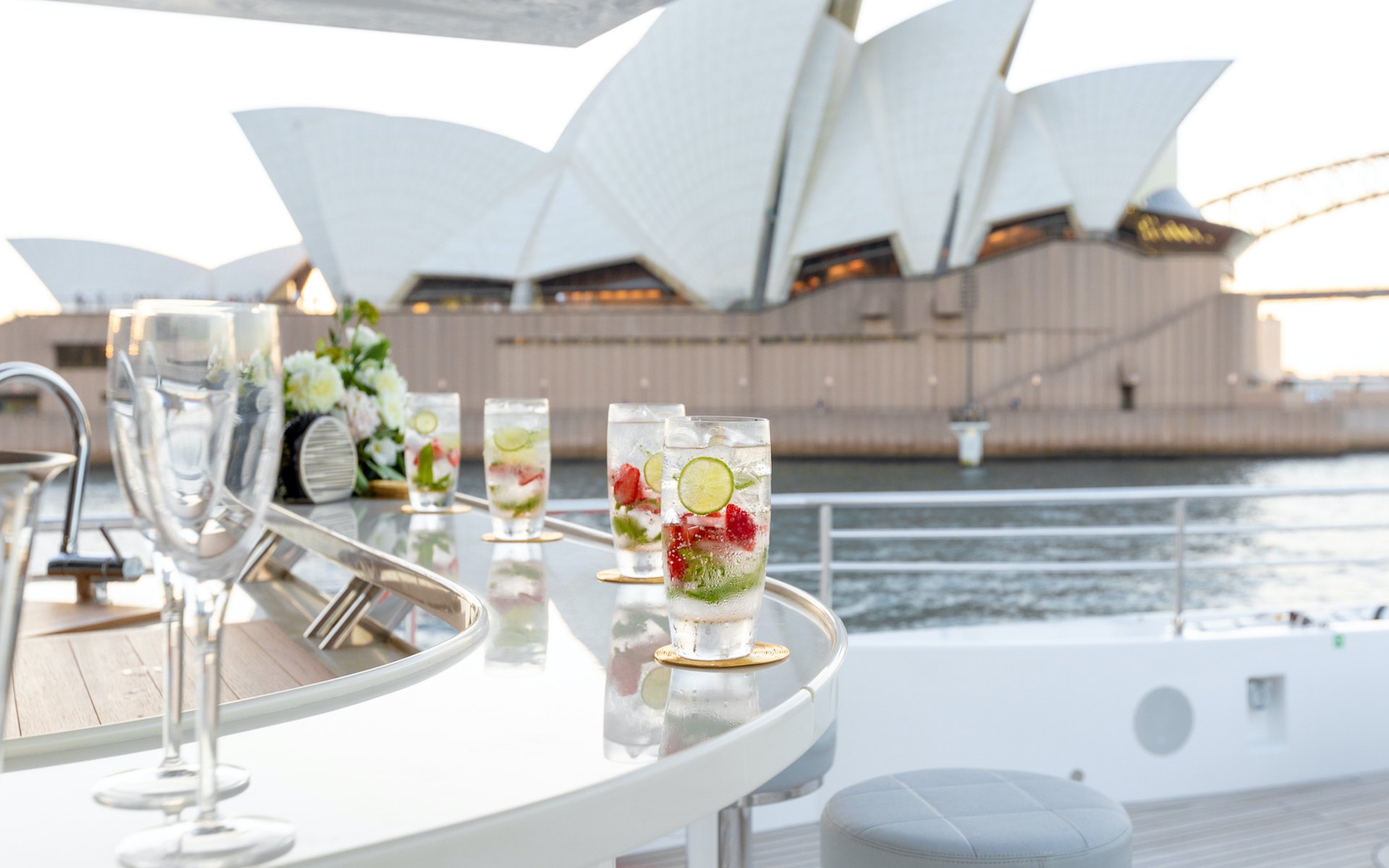 Beverage Packages
Host an unforgettable event onboard
Our full list of beverage packages, consumption menus and luxe package add-on's
Prices start from $70 per person for 4 hours.