Whitsundays
Sample 3 Night Itinerary
Day 1 – Approx Travel: 60 mins
Hamilton Island > Whitehaven
Day 2 – Approx Travel: 1 hr & 15 mins
Whitehaven > Luncheon Bay
Day 3 – Approx Travel: 3 hrs
Luncheon Bay > Outer Reef
Day 4 – Approx Travel: 45 mins
Cid Island > Hamilton Island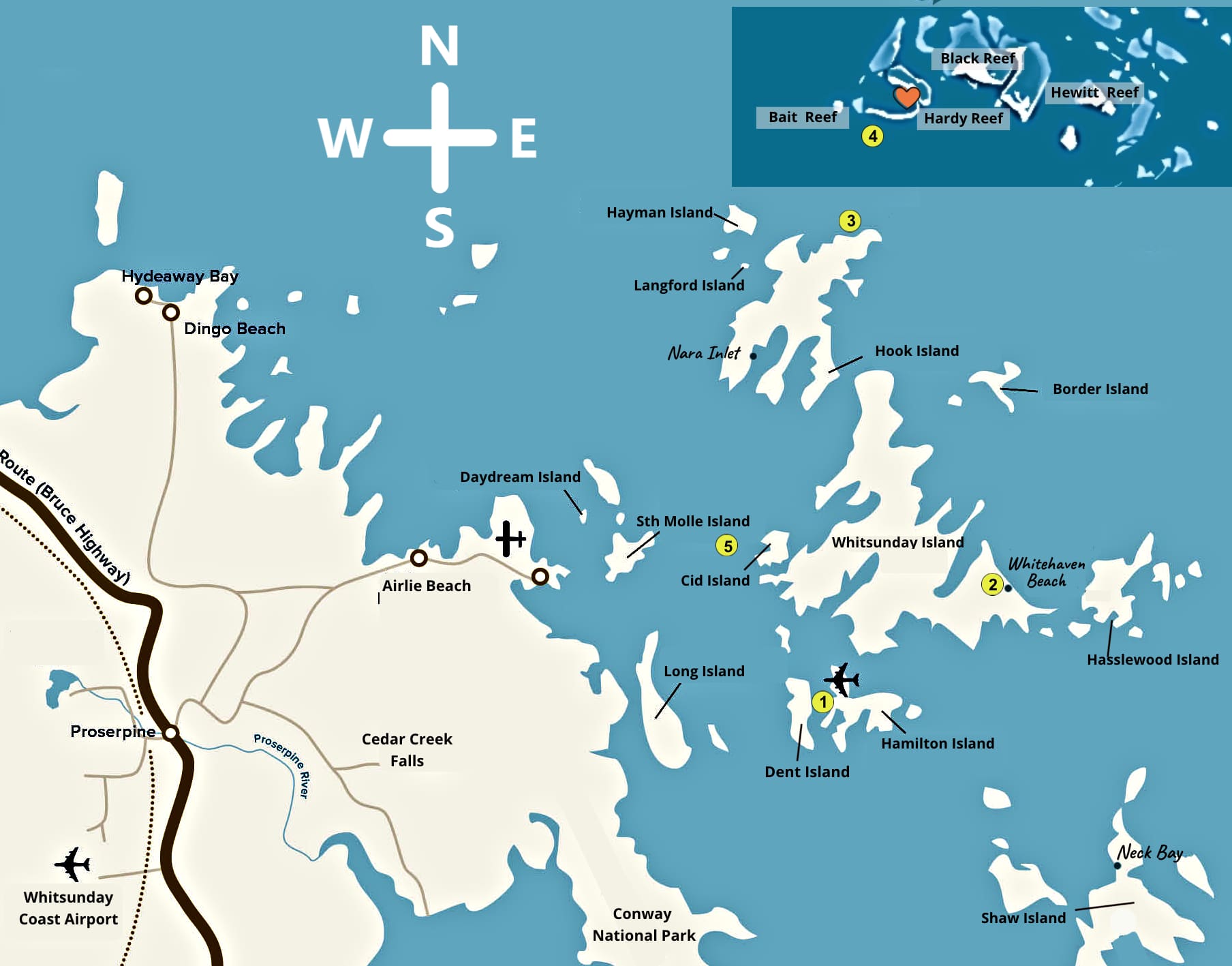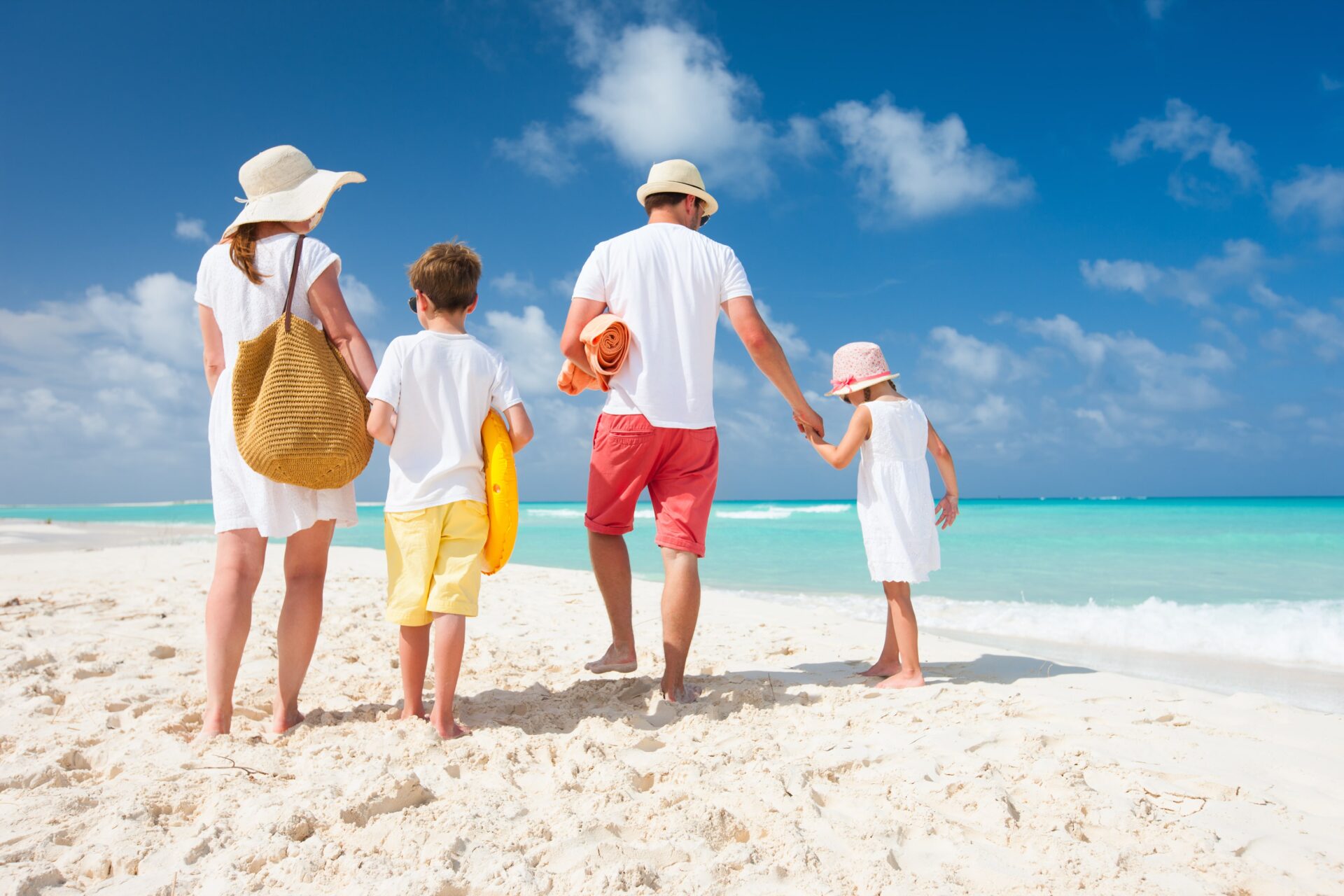 Day 1
Hamilton Island & Whitehaven Beach
Make your way by golf buggy to the awaiting Captain and crew ready to whisk you away on your luxury yachting holiday.
The Chief Stewardess will welcome you with chilled champagne, delicious canapés and refreshing cold towels. While guests are being shown to their staterooms, Oneworld cruises to her first anchorage; the iconic Whitehaven Beach.
The afternoon is yours to take a stroll on Whitehaven's white silica sand or perhaps relax in the sun with a cocktail in hand. For the more adventurous, make the most of Oneworld's water sports equipment and explore with a sea kayak, seabob or paddle board.
Onboard for the evening in full R&R mode, enjoy a beautifully prepared three course meal by your private chef. The only thing better is the view!
---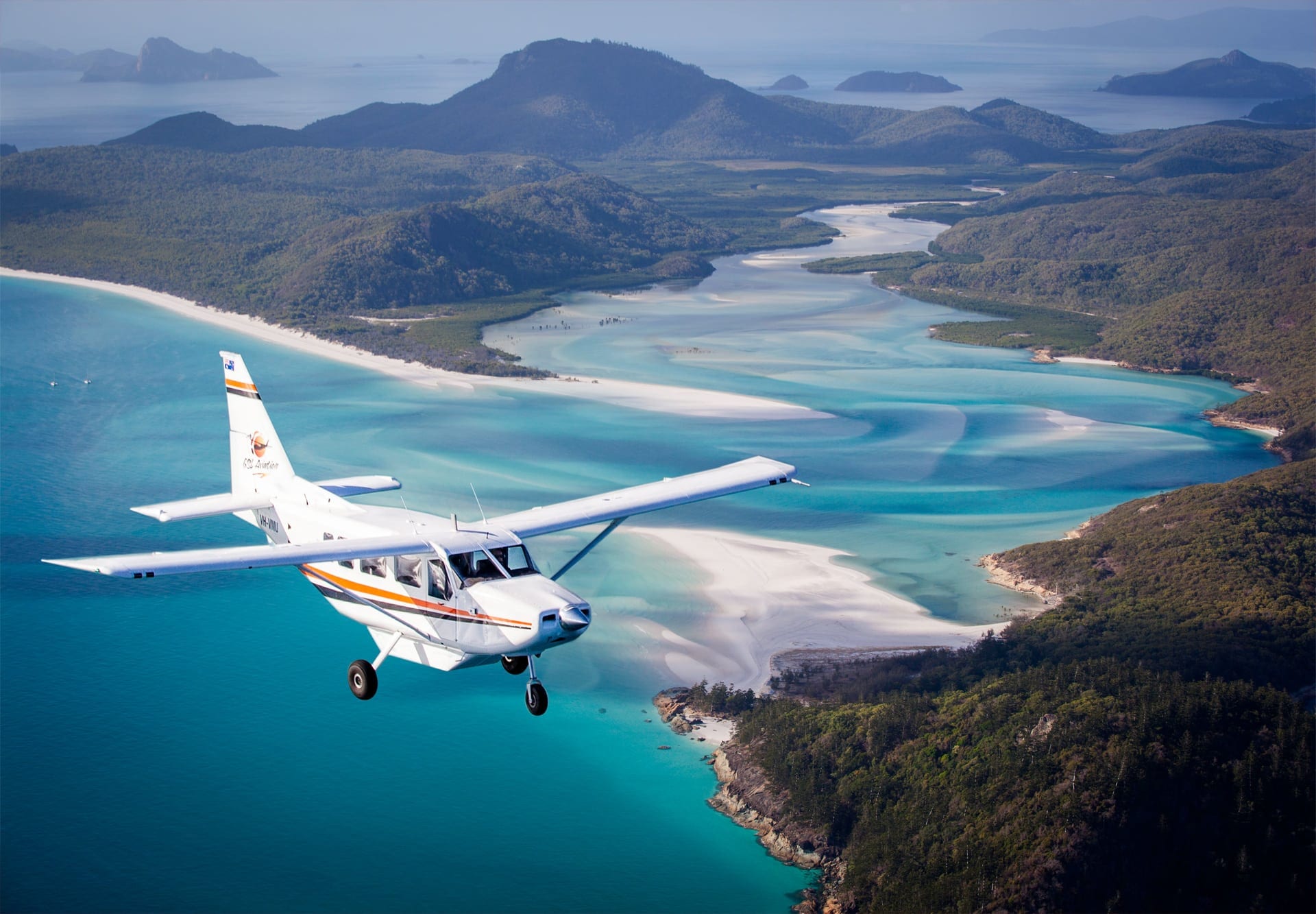 Day 2
Whitehaven Beach, Hill Inlet & Luncheon Bay
Wake early (or late) and slowly make your way to the aft deck where a beautiful buffet breakfast awaits. Fresh juices, hot coffee and eggs just the way you like them.
For a birds eye view of the spectacular Whitsunday's, charter a seaplane for a panoramic tour. Take in the amazing landscapes of rainforests, beaches, and unique eco-systems, surrounded by the Great Barrier Reef Marine Park.
Upon your return, sunset cocktails, canapés and the hot tub will help you relax into the evening as we venture even further north to our next anchorage for dinner. Luncheon Bay, situated at the most northern end of Hook Island offers a perfect backdrop for al fresco dining.
---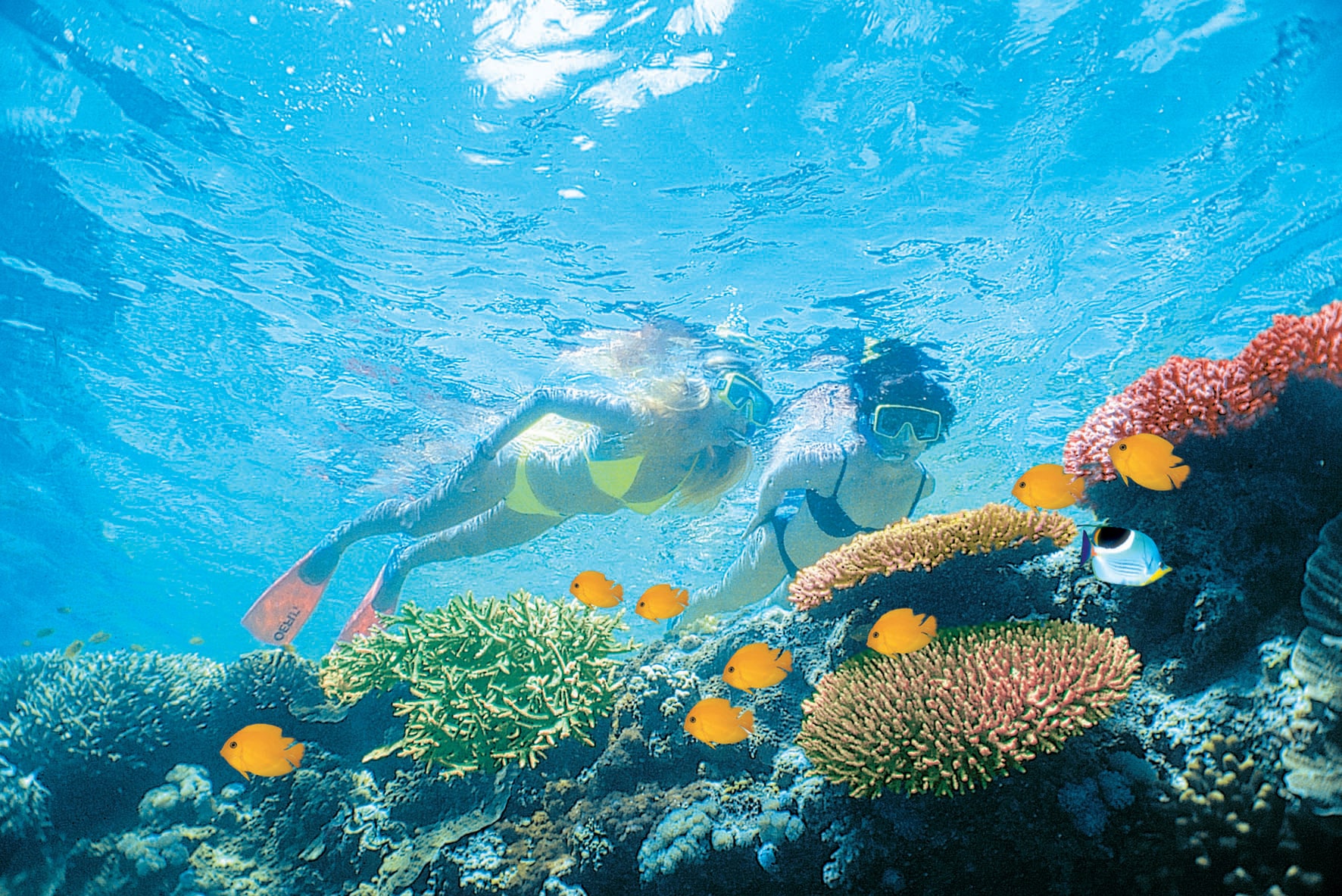 Day 3
Bait Reef Lagoon, Outer Great Barrier Reef & Stonehaven Bay
Hear the sound of the engines humming along and its 4am? Don't worry you're not dreaming; Oneworld is making her way to the Outer Great Barrier Reef to Bait Reef Lagoon.
Soak up the serenity of endless turquoise waters and blue skies with no land in sight as Oneworld anchors amongst the large coral bommies and reefs.
The Stepping Stones are a unique feature of Bait Reef. Explore a myriad of interesting channels and caves showcasing wonderful corals and teeming with sea life; giant Maori wrasse, trevally, coral trout, turtles, reef sharks, moray eels, and an abundant variety of tropical fish darting between each pinnacle.
After a day of swimming, snorkelling and aquatic adventures, motor back to the mainland where the protection of Cid Harbour awaits.
---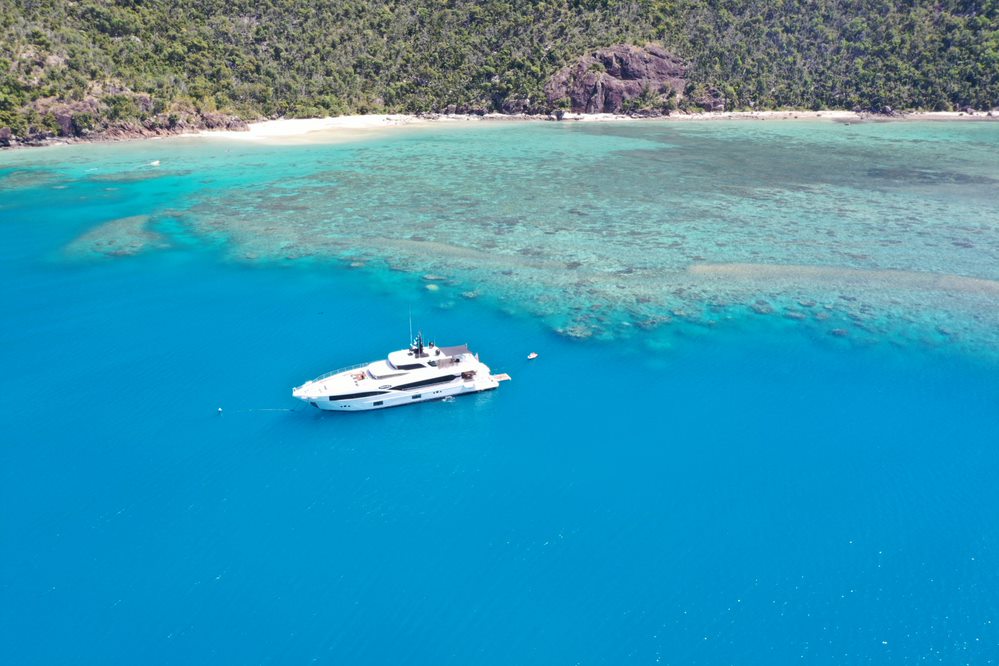 Day 4
Cid Harbour & Hamilton Island
Spend the morning surrounded by the beautiful scenery that is Hook Island.
If you're an early bird, the Whitsunday Peak is a must-do two hour return hike. It's not for the faint-hearted but the views from the top make the effort worthwhile!
For those that enjoy a more leisurely pace, indulge in a morning of relaxation with a dip in the ocean or an onboard massage.
Mid-morning Oneworld anchors up for the final time and heads south along the eastern side of Whitsunday Island towards Hamilton Island for guest departure.
---
---